Not a lot going on here - a little too 'suburban.'
Even Beaumont Street offers few canvasses. Most of the action is over the tracks in Islington.

Hamilton Station in 1906 looking west. In the background, a city of coal-fired industry, coal-powered steam engines, and coal-heated homes. Photo credit NSW State Library
Hamilton is 4 kilometres west of Newcastle City. The main commercial centre is a vibrant multicultural affair.
Throsby sat at a sidewalk table awaiting his Turkish pida, 8pm one recent Sunday night. The street was as busy as at any peak hour during the week. His mind drifted as the racial mix wandered by and for a while he could have been in any great city street in the world.
Local history blog Hidden Hamilton describes people and places that comprise a collective story of immigrant Hamilton since early times.
Hamilton is such a popular suburb of Newcastle it has three Wikipedia entries: The heritage-listed railway station; the main drag, Beaumont Street; and the township itself.
Yet only a few arty pics to enjoy.

8 Donald Street in October 2008
Styx Creek looking south from Chinchen Street in 2008. The old gasworks and fuel storage tanks beyond the rail line in Hamilton North. That particular tank featured in Mark MacLean's book A Year Down the Drain.
Corner of Hudson and Beaumont Streets in 2008
Tile art near the station
Hamilton Station on the platform. Some 2008 doodling.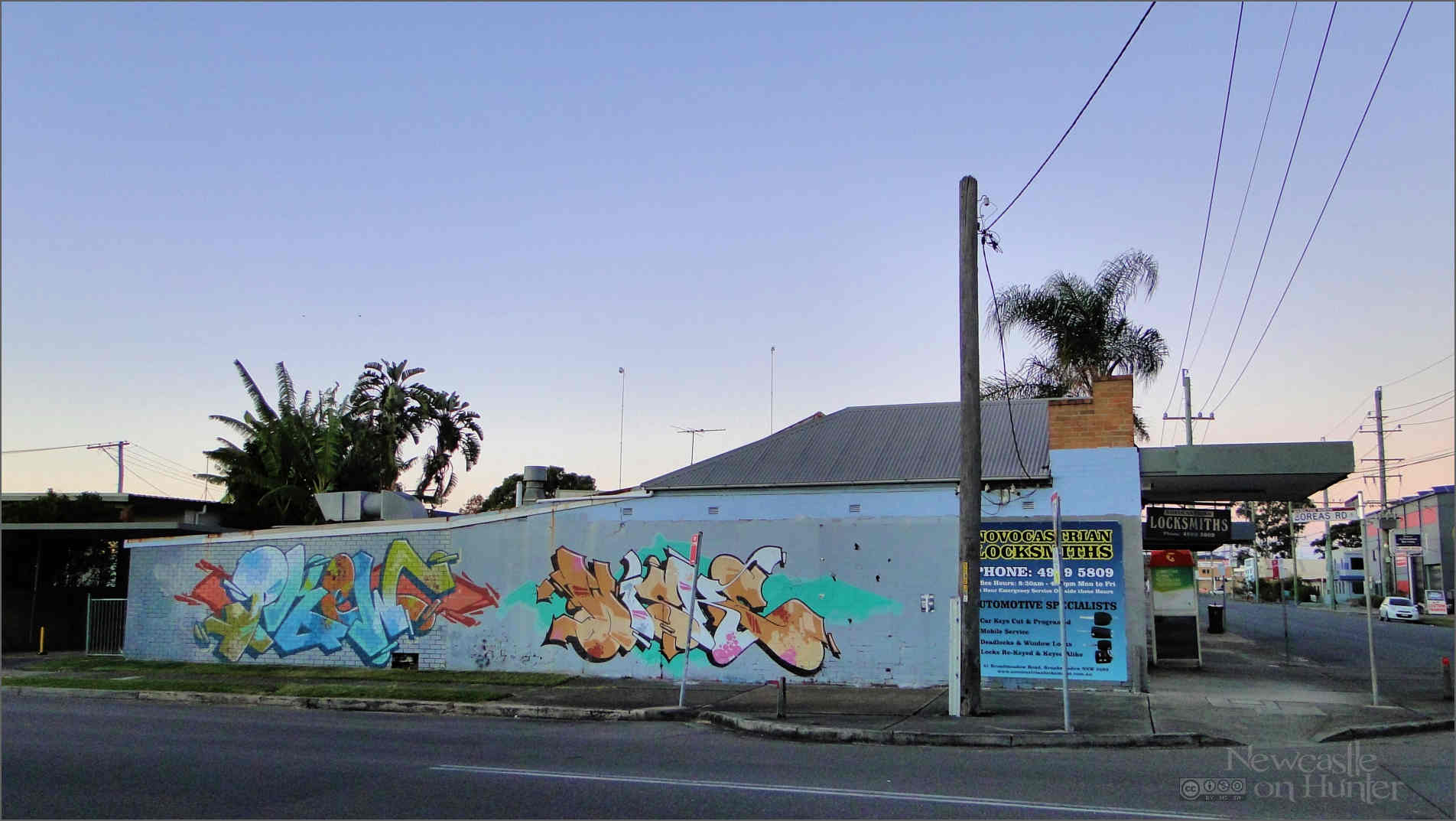 Boreas Road in North Hamilton - in the small business & industrial locale also known as Sunnyside.