Throsby's Boambee article was based on local photographer Henry Skilton's recordings of a day at Redhead Beach soon after the steamer beached there.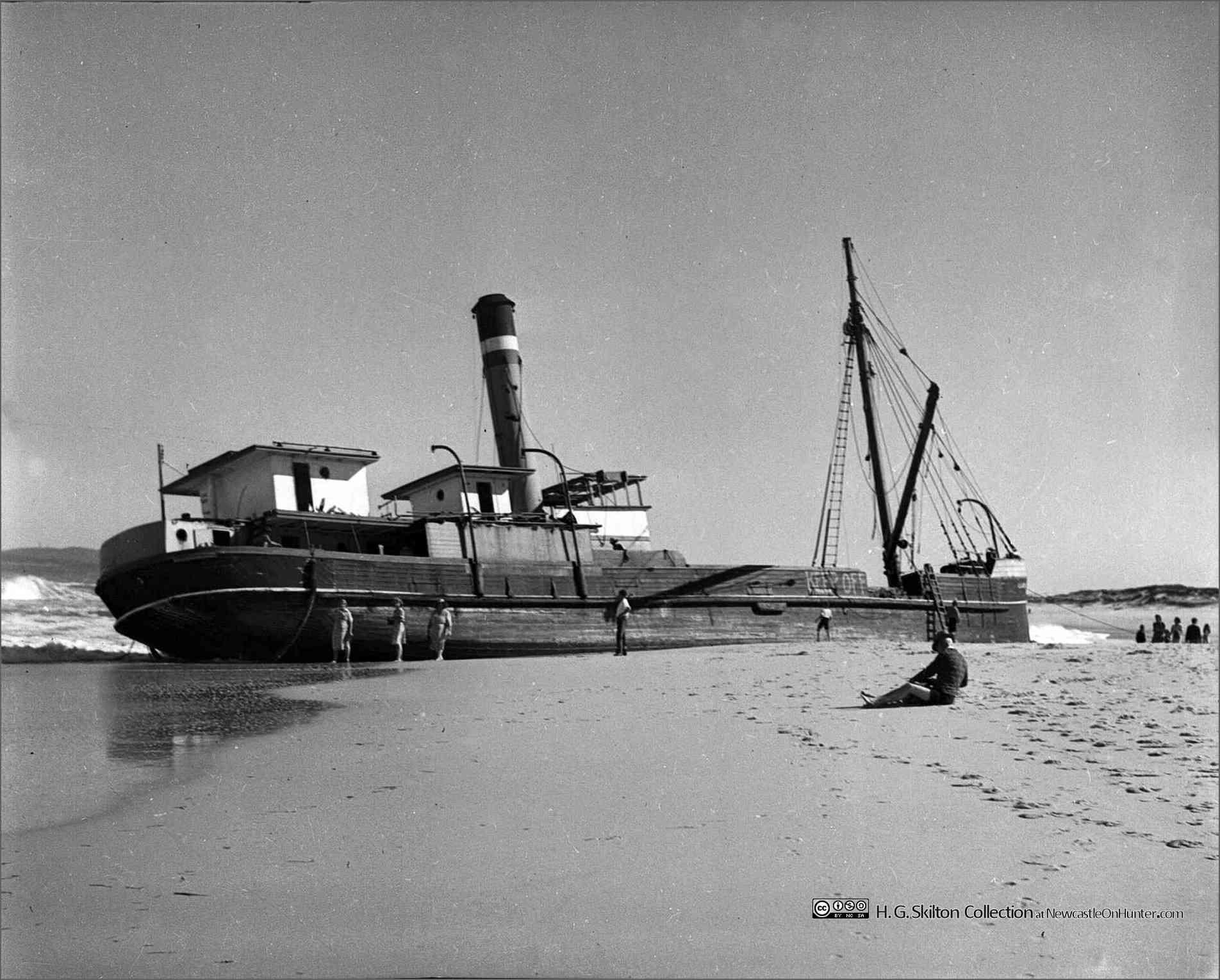 Scouring the Internet for an extra image or two for historical context, a great picture appeared of the vessel sunk at the wharf in Newcastle Harbour. It was plastered with a forbidding watermark caption "www.phototimetunnel.com" which naturally was not going to be a source of anything Throsby might purloin. But wait, what was this phototimetunnel thingy? Had not stumbled upon it before.
A visit revealed Greg and Silvia Ray's website, a treasure of 20th century imagery of Newcastle – one that rivals UoN's incredible Living Histories collections. So Throsby thought "why not" and asked the owner if he might borrow a cup of sugar and just one picture of Boambee to round out a prepared article on the little ship, in return for photo credit and a link back (and a full cup due back some time in the future).
Came the incredulous reply…
Hi, It is amazing timing, contacting me about this today. I have been working on a blog post about the Boambee, and in fact finished it just now. https://www.phototimetunnel.com/boambee-an-unlucky-steamer Happy to help with the photo. Best wishes, Greg
Yesterday Greg met yours truly for coffee, some webmaster battle stories, and for each to convince the other how happened the near impossible – the coincidental posting of articles about an obscure Newcastle coastal steam tramp on the same day by two unrelated, oblivious to one another, local bloggers. Seventy-one years after the event.
PS: Neither had a convincing explanation of how both articles hit the web on 2 July, 2019.
PPS: It was Throsby's shout. Cup of sugar paid back in full. We welcome Greg's blogging section to this compilation of Hunter Region Bloggists.