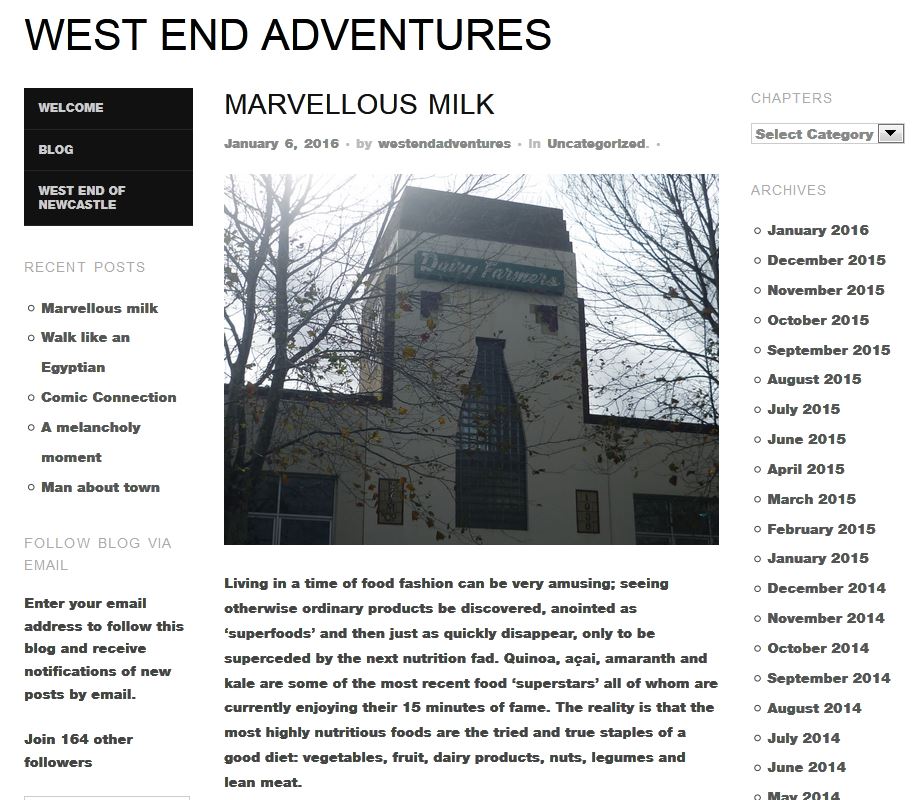 Last post 6 January 2016.
In a three year run Kimberly added many finely researched articles on significant architectural landmarks.
https://westendadventures.wordpress.com
Nice work!
Welcome to my blog! I'm Kimberly O'Sullivan a newish Hunter resident who has unexpectedly fallen in love with an often maligned part of Newcastle – the West End. This blog explores all things weird, wacky (and occasionally wise) about my favourite part of town.

As one of the oldest parts of the city it is full of unexpected stories, iconic buildings, derelict shopfronts and creative people who are fuelling its urban renewal. Eclectic, unique and blessed with a double dose of urban grittiness – where else but the West End?